Radio Ministry @ EYOKEDINCHRIST.COM
Isaiah 52:7 refers to us "knowing" God and "broadcasting" the good news that He reigns!

GOD is rising up His Messianic messengers for the purposes of preaching and teaching the HOLY BIBLE
to a lost and dark world in need of a Savior, and, a blessed Body of Christ who desires complete docility to their King, the LORD JESUS. He [GOD IN HEAVEN], is doing a "new work" in your relationships for 2012.

The following e-radio broadcasts listed on this page are brought to you by sponsor, [E.Y.I.C.] Equally Yoked In Christ Inc, and pioneered by our national U.S. ministry team who brings to you each week the glad tidings of good things about "Christian Relationships", or in a more practical sense, the "GOOD NEWS" of holistic Christian living.

"For in order for men to believe, they must first hear. And for that to happen there must preachers. And for there to be preachers there must be those who are sent", Romans 10:14-15.

For a complete listing of all our radio services throughout the week, [topics, days, times, etc]
please refer to the following portfolio as you scroll this page. As well, if you believe that God has given
you the gift(s) and skill(s) to host an online Christian broadcast right here @ E.Y.I.C., then let us know.
Click the logo!



---
E.Y.I.C. RADIO SHOW SCHEDULES:

*Click on the picture logo to be taken to the ministry page*


EVANGELISM RADIO MINISTRY: (B.T.) The "Born Twice" Radio Network
Brought to you by EYIC Evangelism Leader, Min. Darrin Chapman
Monday Live On-Air! | 8 pm to 10 pm Eastern Standard Time.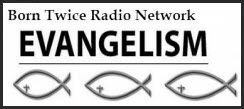 FAMILY & PARENTING RADIO MINISTRY | (A.G.F.) "A Greater Family" Radio Network.
Brought to you by EYIC Parenting Leader, Min. Darrin Chapman
Thursday Live On-Air! | 7 pm to 9 pm Eastern Standard Time.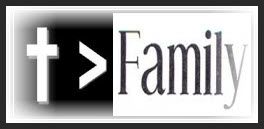 CHRISTIAN SINGLES RADIO MINISTRY: (E.Y.I.C.) "Equally Yoked In Christ" Radio Broadcast
Brought to you by EYIC Singles Leader, Min. Darrin Chapman
Sunday Live On-Air! | 8 pm to 10 pm Eastern Standard Time.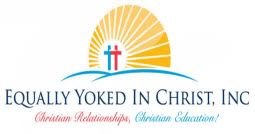 ---
HELP KEEP E.Y.IC. RADIO ON THE AIRWAVES!

Ranked #1 on Google for Christian Singles Social Networking, E.Y.I.C. exists as a ministry C-corporation that is dedicated to Christian Relationships, Biblical Education, Kingdom Building, and Ministry Networking, with Jesus Christ being the foundation in all of what we do. We encourage all of our members, guest listeners, and you who have been blessed by these broadcasts to sow a financial seed
of support towards the monthly costs of bringing you the most blessed & informative Christian radio network on the world wide web. Your financial support makes it possible for us to reach people in all walks of life.

DONATE ONLINE: Credit Card, Debit Card, or PayPal, click picture tab: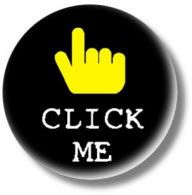 MAIL IN DONATION: [Personal Check, Company Check, Money Order, Cashiers Check] made out to:
Equally Yoked In Christ, Inc | POBOX 57030 | Philadelphia PA 19111


THE FACTS:

1) More than 8 to 10 Americans are online nowadays.
2) Internet Radio listeners have increased by 50% since 2010.
3) In the last month, an estimated 52 million Americans started listening to Internet Radio.
4) Over 50% of Internet users listen to streaming media.
5) 56% of audio streamers consider Internet audio as "new and fresh".

To purchase an advertisement spot on this page, just click the picture for pricing.